Winter 2015 Catalogues Out Now!
Read all about the latest news from Health Pride
Our Winter Health Pride and First Lady Fashion Catalogues have just started to hit your mailboxes and as a special token for any orders over $100, you are entitled to a 10% discount of your entire order (Excluding Postage & Handling)!
All you need to do is use the coupon code HP88 (not to be used in conjunction with any other offer) and it will automatically apply your discount!
With plenty of great specials and new products, put your order in today!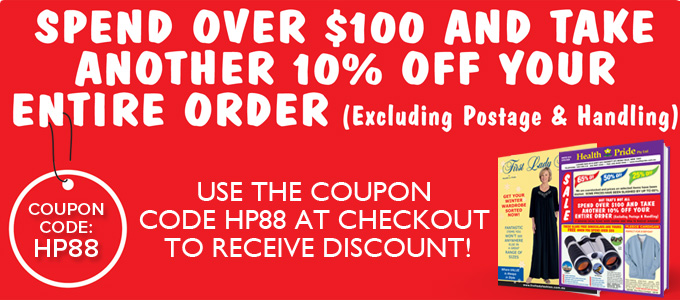 Back to Latest News